Friends of Pevensey Bay Library
Keeping a Library in Pevensey Bay
Pevensey Bay Library and Community Hub
Our Vision
A community empowered by shared knowledge, information and imagination.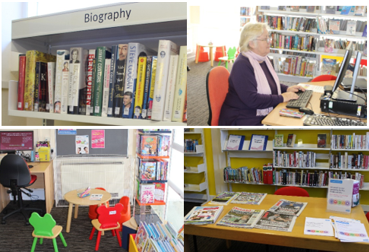 Our Mission
To make a positive difference to people's lives through a shared love of reading and access to high quality information, facilities and events.
Key Features of the Proposal
Our proposal to set up a new charitable organisation, Pevensey Bay Library & Community Hub (PBL & CH):
Offers a vision of a vibrant engaged community with opportunities for people to improve their lives and help other people, including access to new computers.
Proposes open, accountable and democratic governance with a voting membership.
Ensures resources are effectively used through a commitment to adapt the future service offered in response to community feedback.
Provides better opportunities for young people and children, an area of local need identified by ESCC.
Includes a subscribing membership within the community to the charity which will encourage active participation of volunteers and financial sustainability but keep the library free at the point of use.
Will make more efficient use of the building through programming clubs and events outside opening hours for the general public.
Provides a commitment to investigate a more accessible location with lower building costs in the medium term.
Provides a framework for monitoring success including quality of the service provided through feedback forms.